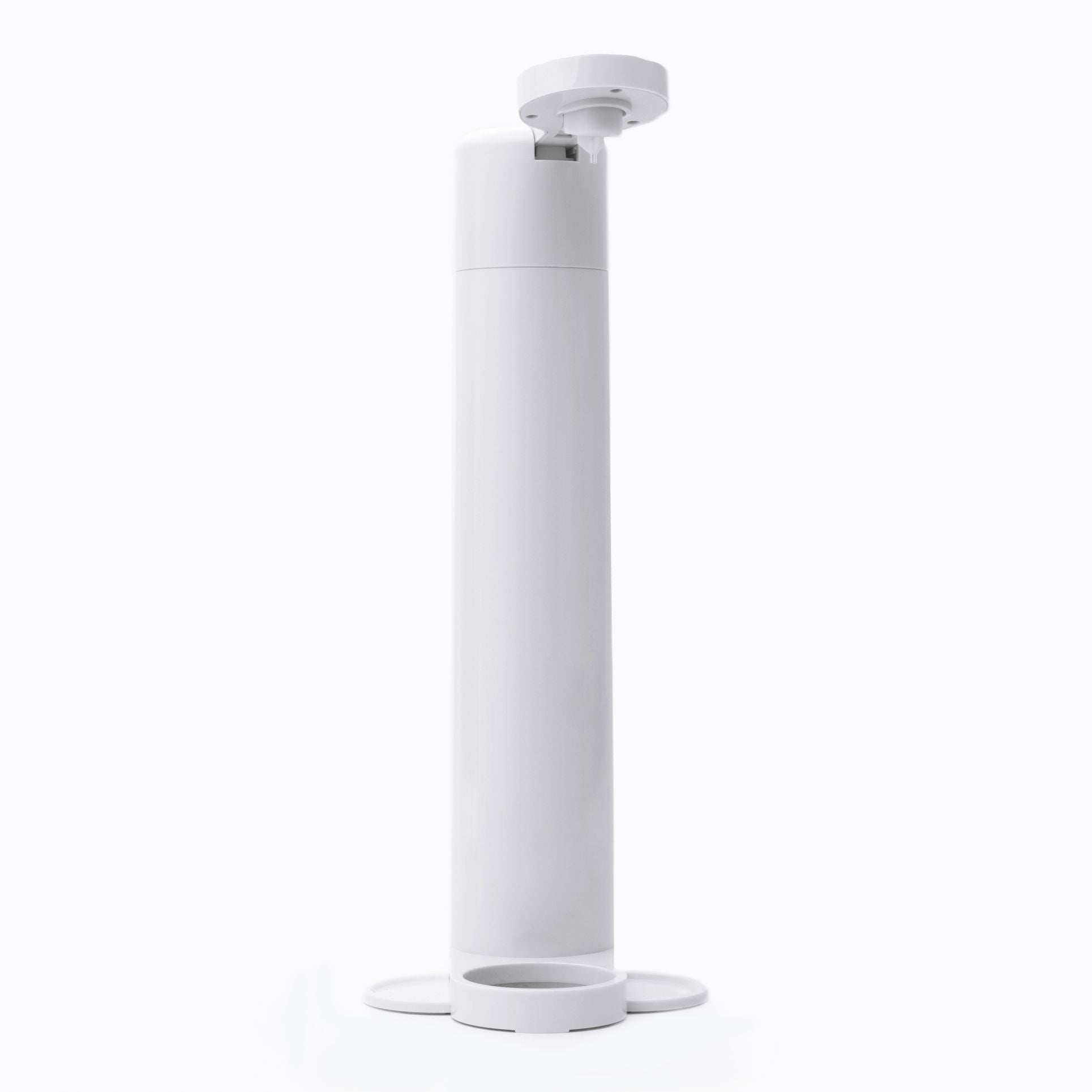 Soda Mix: Party Pack Bundle for Home Soda Making White
AED 599.00
Regular price
AED 699.00
Subscription • Save
or 4 payments of AED 149.75 AED . No interest, no fees.
Learn more
Introducing Home Soda Maker Party Pack to unleash your creativity, tailor your beverages to perfection, and enjoy refreshing drinks that suit your preferences precisely. Whether it's family gatherings, parties, or simply a relaxing evening at home, your soda-making machine will be the center of attention, adding that extra sparkle to every moment.

Specifications:
Capacity of Cylinder: 60L
Material of Cylinder: Aluminum
Food Grading: 425g
Capacity of Bottle: 800ml
Material of Bottle: PET, 100% BPA-free



SodaMix Soda Making Machine: The heart of the party pack, the SodaMix Soda Making Machine, is a compact and user-friendly device designed for simplicity and efficiency. With just a press of a button, you'll be able to carbonate water and create your own sparkling base for a wide variety of drinks.

3 x Co2 Cylinder: The party pack comes with high-quality Co2 cylinders that provide the essential gas for carbonation. Each cylinder is pre-filled and has ample capacity to carbonate numerous batches of beverages before requiring a refill.

3 x BPA-Free Carbonating Bottle: The pack includes durable BPA-free carbonating bottles, specifically designed to withstand the carbonation process. The bottles have a generous capacity, allowing you to create multiple servings of your favorite sparkling drinks.

User Manual: For easy setup and optimal usage, the user manual provides clear instructions and tips to make the most out of your home soda-making experience.





 

Shipping
Fast shipping
Delivery Across UAE Within 48 Hours.
Satisfaction of DIY
There is a certain satisfaction in making your own soda. It's like having a mini carbonation station at home. The fizz levels can be adjusted to personal preference, which is a huge plus for me. Also, the customer service is excellent.
We used to buy a lot of bottled sodas and this bundle pack has already saved us a significant amount of money. Plus, we're now reducing our plastic waste which aligns with our efforts to be more environmentally conscious. Thank you for the incredible product.
The soda maker is incredibly easy to use. I was a bit apprehensive at first, but the step-by-step instructions were clear and straightforward. I had carbonated water ready within minutes. Recommended.
The soda maker is straightforward to operate and the carbonation levels are customizable, making it a versatile choice.
I m pleased with the quality of the soda maker and the included accessories. It's a fun and cost-effective way to enjoy soda at home, and I'm happy with my purchase.