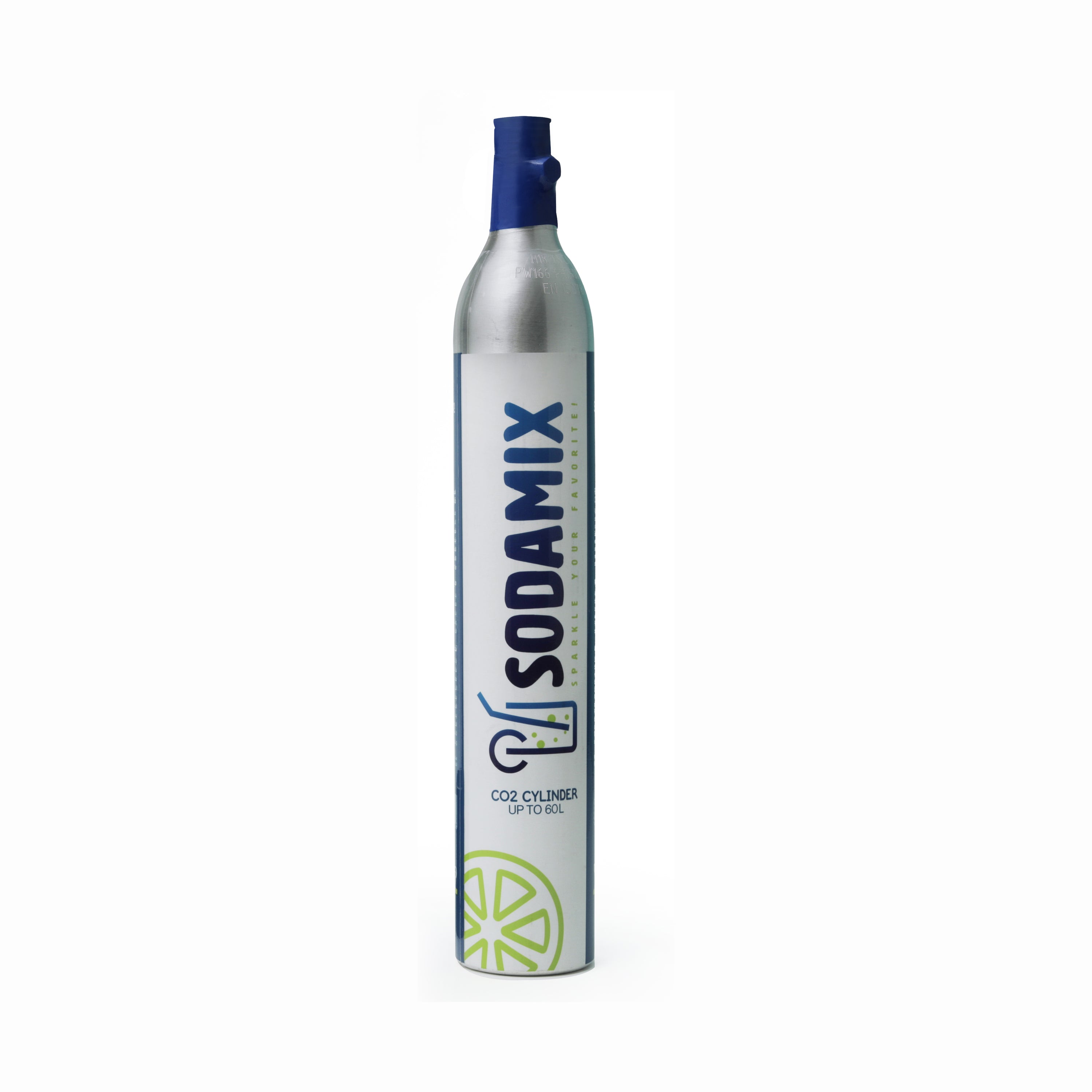 Soda Mix: Family Bundle Pack for Home Soda Making, White
AED 499.00
Regular price
AED 599.00
Subscription • Save
or 4 payments of AED 124.75 AED . No interest, no fees.
Learn more
Introducing Home Soda Maker Family Pack to unleash your creativity, tailor your beverages to perfection, and enjoy refreshing drinks that suit your preferences precisely. Whether it's family gatherings, parties, or simply a relaxing evening at home, your soda-making machine will be the center of attention, adding that extra sparkle to every moment.


Specifications:
Capacity of Cylinder: 60L
Material of Cylinder: Aluminum
Food Grading: 425g
Capacity of Bottle: 800ml
Material of Bottle: PET, 100% BPA-free



SodaMix Soda Making Machine: The heart of the family pack, the SodaMix Soda Making Machine, is a compact and user-friendly device designed for simplicity and efficiency. With just a press of a button, you'll be able to carbonate water and create your own sparkling base for a wide variety of drinks.

2x Co2 Cylinder: The family pack comes with high-quality Co2 cylinders that provide the essential gas for carbonation. Each cylinder is pre-filled and has ample capacity to carbonate numerous batches of beverages before requiring a refill.

2x BPA-Free Carbonating Bottle: The pack includes durable BPA-free carbonating bottles, specifically designed to withstand the carbonation process. The bottles have a generous capacity, allowing you to create multiple servings of your favorite sparkling drinks.

User Manual: For easy setup and optimal usage, the user manual provides clear instructions and tips to make the most out of your home soda-making experience
Shipping
Fast shipping
Delivery Across UAE Within 48 Hours.
Family-Friendly Activity
This family pack has turned into a fantastic family activity. We gather around, experiment with different flavors, and create memories together. It's become a way for us to bond and enjoy quality time. I highly recommend this product to anyone looking for a fun and economical way to enjoy soda at home.
The soda maker is sturdy and performs flawlessly. It's a pleasure to use, and I appreciate the ability to customize the carbonation levels. The pack offers great value for money, and I'm thrilled with the cost savings compared to buying store-bought sodas.
The soda maker works well and the bubbles it produces are just right. The pack is a good value for money and I appreciate having everything I need to start making sodas at home.
The kids love making their custom sodas and we enjoy experimenting with different flavors together. The soda maker is easy to handle, and the carbonation cartridges seem to last longer than expected. It's a great investment, and we're satisfied with the quality and performance.
Soda Mix - Perfect for DIY Drink Lovers!
As a DIY enthusiast, I couldn't be happier with the Soda Mix soda maker. It's an absolute delight to create my own soda flavors using the Soda Mix packs. The quality of the soda is on par with store-bought brands, and I appreciate the control it gives me over the sweetness and carbonation. The sleek design of the machine looks great on my kitchen counter, and it's so easy to operate. The best part is, it helps me reduce plastic waste, as I can reuse the bottles. Thumbs up for Soda Mix!