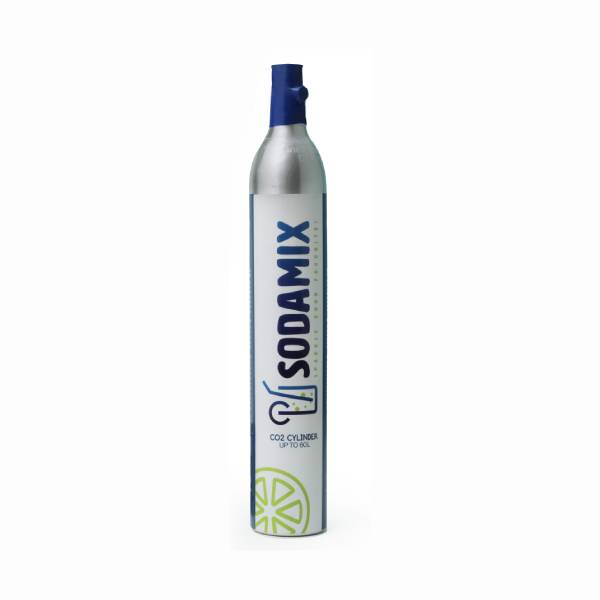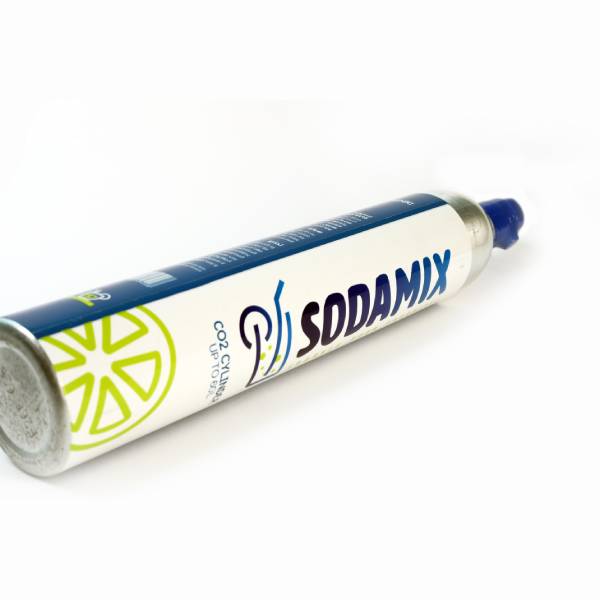 Sodamix CO2 Cylinder (Compatible with Bubble bro DrinkMate & Aarke Soda Makers)
or 4 payments of AED 29.75 AED . No interest, no fees.
Learn more
Unlock the joy of endless bubbles and embrace the art of soda making with SodaMix Co2. Elevate your beverage game, enjoy custom carbonation, and share the fizzy delight with family and friends. From refreshing sodas to sparkling mocktails, every sip will be a celebration of your creativity. Embrace the effervescence and savor the fizz with SodaMix Co2.
Specifications:
Capacity: 60L
Material: Aluminum
Food Grading: 425g


Product Features:
Premium Co2 Gas: SodaMix Co2 is crafted with premium-grade carbon dioxide gas, ensuring a consistent and reliable source of bubbles for your homemade sodas. Each cylinder is meticulously purified to meet the highest industry standards, guaranteeing the best carbonation results.
Easy Installation: Say goodbye to complicated setups and lengthy processes. The SodaMix Co2 cylinders are designed for effortless installation. Simply connect the cylinder to your soda maker or carbonation device, and you're ready to infuse your drinks with that sought-after fizz.
High Capacity: Each cartridge boasts a generous Co2 gas capacity, allowing you to create multiple batches of carbonated beverages without worrying about running out of bubbles. The cylinder's size is optimized for convenience and prolonged usage.
Eco-Friendly and Recyclable: We care about the environment as much as you do. SodaMix Co2 cylinders are made from recyclable materials, reducing their environmental impact.
Universal Compatibility: SodaMix Co2 Refills are designed to be compatible with a wide range of popular soda makers and carbonation devices like Aarke, Sodastream, Bubble-Bro, and many more.  Enjoy the freedom to choose the brand that best suits your preferences, knowing that these refills are sure to fit seamlessly.
Shipping
Fast shipping
Delivery Across UAE Within 48 Hours.
Just came here to share my experience. The cylinder was easy to install into my soda maker and I was amazed at how long it lasted before needing a replacement. I highly recommend this CO2 gas cylinder.
The cylinder's capacity is impressive and has lasted much longer than I expected. The installation process was straightforward, and the cylinder came with clear instructions. Its carbonation is perfect, giving my homemade sodas a professional touch.
I was very excited to receive the CO2 gas cylinder for my soda-making machine. Surprisingly it did not disappoint me. Installation was very easy, and I appreciate the convenience of having a spare cylinder on hand.
The cylinder is fantastic. The quality is excellent, and it fits perfectly into my soda maker. I appreciate that the gas cylinder has a significant capacity, reducing the need for frequent replacements. I couldn't be happier with this purchase, and I wholeheartedly recommend it to anyone who loves making their own soda at home.
The cylinder is sturdy and built to last. It was effortless to set up, and the carbonation it produces is excellent. I have been using it for a while now, and it's still going strong. I am extremely satisfied with this purchase and will be purchasing refills when needed.